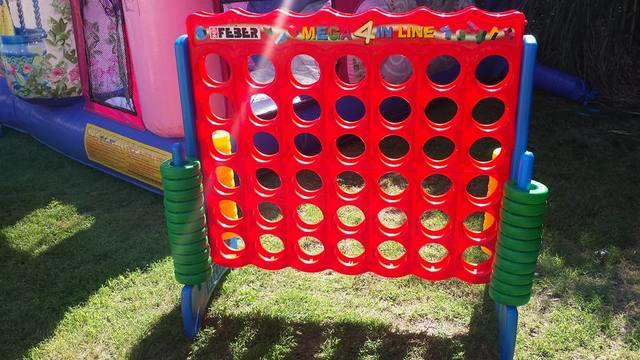 Giant Connect 4
Attendants: 1 (Not Included in Price)




Giant Connect 4
Children of all ages love the life-sized version of the classic ring-dropping game! The Jumbo 4-To-Score game by ECR4Kids is guaranteed to be a hit with family and friends at birthday parties, family reunions, community centers, after-school programs, classrooms, and more. Young players build teamwork and cooperation skills while they learn to match four colored rings in a row to win.

This interactive game is great for two players, and also works with teams for epic kids-vs-grown-ups championship matches. Designed for use both indoors and outdoors, the Jumbo 4-To-Score measures 48 x 22.4 x 46 inches and weighs 35.25 pounds.

For ages 3 and older; adult supervision recommended.