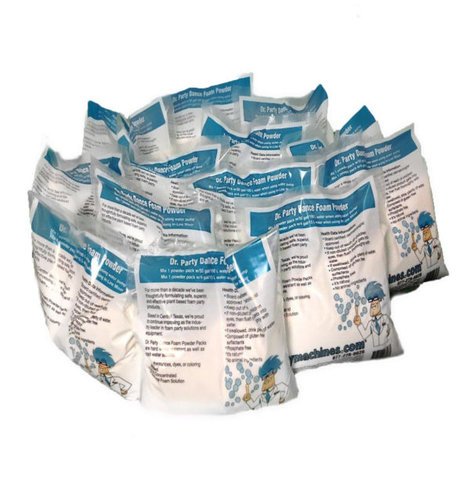 Foam Machine Powder
Foam Packs made 50 Gallons of foam.
Due to the nature of this product we cannot be exact on quantity of foam produced or the length of time the machine will run for.

We do recommend that you order more packs of foam than you actually think you will require which can be refunded for any unopened packs you do not use.